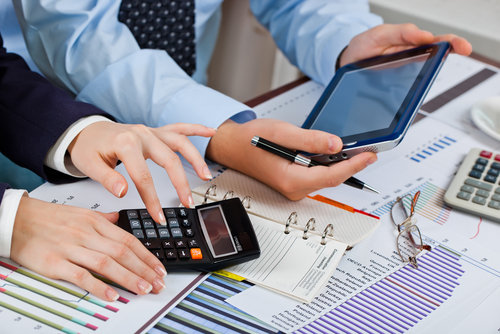 Currently, an emerging trend is gathering significant traction in the global financial services industry that has the potential to completely revamp banking experiences for consumers and companies alike. Banking-as-a-Service could make every company a fintech business, according to venture capitalists.
All businesses handle money in some way and therefore need banking services. To utilize this opportunity, providers will have to make the provision of these services as seamless as possible, rather than the fragmented UI experiences that they currently experience.
Prospects For Financial Services
Banking has changed fundamentally; plug-and-play for all banking solutions allow third-party providers, such as FinTechs, non-FinTechs, and developers, to access and carry out financial services capabilities without starting from scratch. Through Application Programming Interfaces (APIs), these third parties can integrate digital banking and payment experiences into their products.
In Banking-as-a-Service, existing standardized infrastructure is leveraged to deliver optimized user experiences across a wider range of banking and financial services, including digital wallets, financial management apps, lending, and payment services.
Businesses can use banking-as-a-service to select and combine specific features to satisfy a particular business need or create a neo bank from multiple solutions if they prefer. Consumer lending is an example where businesses offering high-ticket items like furniture or consumer electronics can use Banking-as-a-Service to offer point-of-sale financing to customers using a consumer lending API.
Advantages Of Banking-as-a-Service
With the advent of Banking-as-a-Service, there are many possibilities. As a result, new revenue streams will be generated, customer bases will be expanded, and consumer experiences will be improved. Banks can offer their customers products and services of third-party solution providers through Banking-as-a-Service.
In addition to offering a seamless user experience across different platforms, companies are integrating embedded digital financial services to offer customers more choice.
A business model based on Banking-as-a-Service is also likely to benefit financial technology providers. They will be able to offer an expanded range of customized financial products and services to customers by partnering up with legacy financial institutions, without having to obtain a banking license. Besides saving time and resources normally spent on navigating multiple integrations and negotiating contracts, this would also be beneficial to the corporate environment.
It will take strategic collaboration for legacy institutions to harness the potential of BaaS. Undergoing digital transformations and embracing increased synergies with financial technology firms, all sides will benefit from improved digital consumer experiences.
To Conclude
Through the implementation of fintech, finance has become more democratized, and cloud-based solutions appear to play a significant role in this transformation. It deconstructs the old, conventional model of financial services and gives control back to a wider range of interested parties. Banking thus becomes just one more service that will be provided by the platform economy.